Wednesday August 29, 2018 2:10pm – 3:40pm
Room 204
The Xen Project supports some of the biggest clouds in production today and is moving into new industries, like security and automotive. Usually, you will use Xen indirectly as part of a commercial product, a distro, a hosting or cloud service and only indirectly use Xen. By following this session you will learn how Xen and virtualization work under the hood exploring high-level topics like architecture concepts related to virtualization to more technical attributes of the hypervisor like memory management (ballooning), virtual CPUs, scheduling, pinning, saving/restoring and migrating VMs.
George Dunlap
Sr. Engineer, Citrix
George Dunlap is a Senior Engineer at Citrix Systems and a contributor to the Xen Project. George is a computer scientist, researcher, and developer who has extensive experience in operating systems and virtualization, including both academic research and industry experience.
Based in Cambridge, George is also interested in entrepreneurship, particularly in developing countries.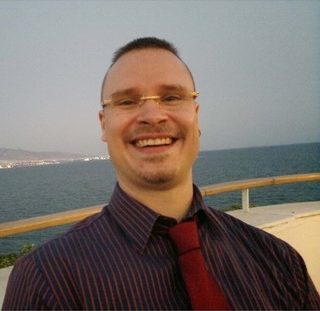 Lars Kurth
Director Open Source / Chairman Xen Project Board
Lars Kurth is a highly effective, passionate community manager with strong experience of working with open source communities (Symbian, Symbian DevCo, Eclipse, GNU) and currently is community manager and Advisory Board chairperson for the Xen Project. Lars has 11 years of experience building and leading engineering teams and a track record of executing several change programs impacting 1000 users. Lars has 20 years of industry experience in the tools and mobile sector working at ARM, Symbian, Nokia and Citrix. Lars has strong analytical, communication, influencing and presentation skills, good knowledge of marketing and product management and extensive background in C/C, Java and software development practices which he learned working as community manager, product manager, chief architect, engineering manager and software developer. If you want to know more, check out uk.linkedin.com/in/larskurth.